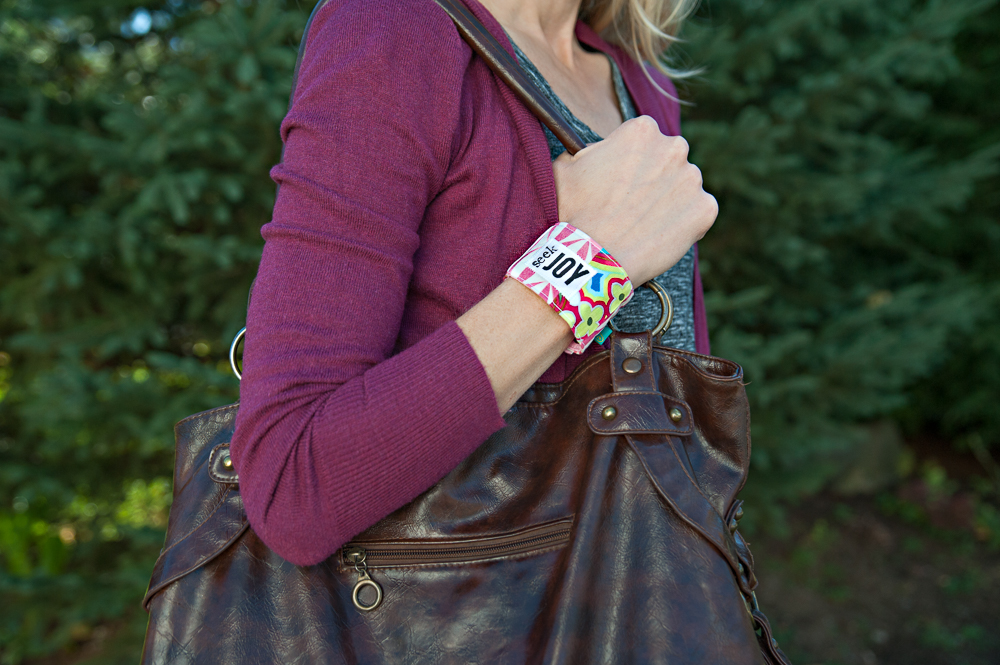 I'm determined to be JOY-full this holiday season…To truly be grateful and glad for another full year…To be conscious of what I'm giving and how I'm giving it.  We are making more presents than we buy, giving more to those in need, and just generally trying to have more FUN.  We plan to do this by limiting the frenzied gift-buying, party-going and card-sending while increasing the fire-snuggling, carol-singing and cookie-baking.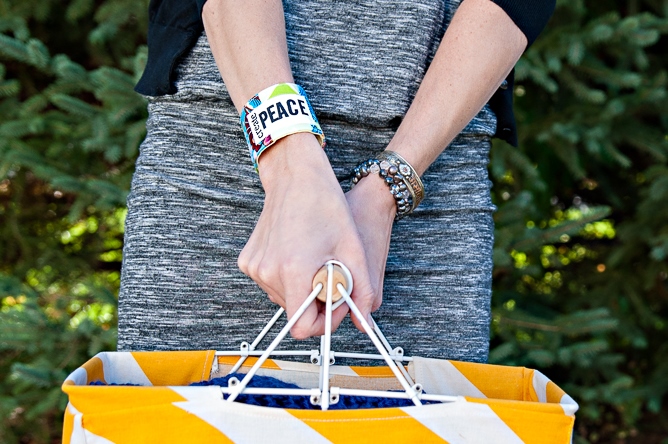 One of the ways I intend to be more conscious about the holidays, is by shopping locally.  At Mindfully Made Studios, we are thrilled to be partnered with almost 40 small gift stores, boutiques and yoga studios across the country.  These places are run by good, honest people and the purchases made there help to support their families, their employees and their local economies.
This Saturday is Small Business Saturday.  Whether you venture out then, or later in the month, please consider purchasing from these shop owners, or ones like them.  Usually, their little spots are more fun and heart-warming than any big box place…and that's a first step toward a more conscious holiday.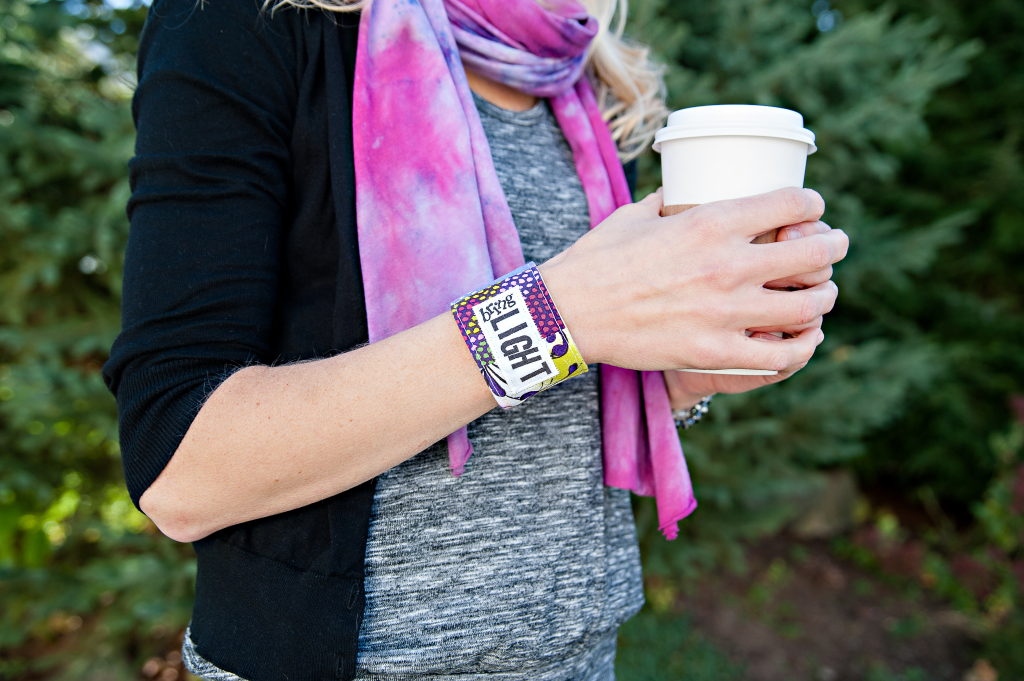 If you don't have a Mindfully Made Studios retailer near you, you can purchase our Blessing Bands and other thoughtful, inspiring products here.  We are even offering free shipping with the code GIVE2014 through December 15th. A portion of every sale helps U.S. foster children find safe and permanent homes through a fabulous organization called CASA.
Happy Thanksgiving, friends!  I am so grateful for this year and this journey.  Let's celebrate this year in style.  More presence, less presence and overall, more LOVE…