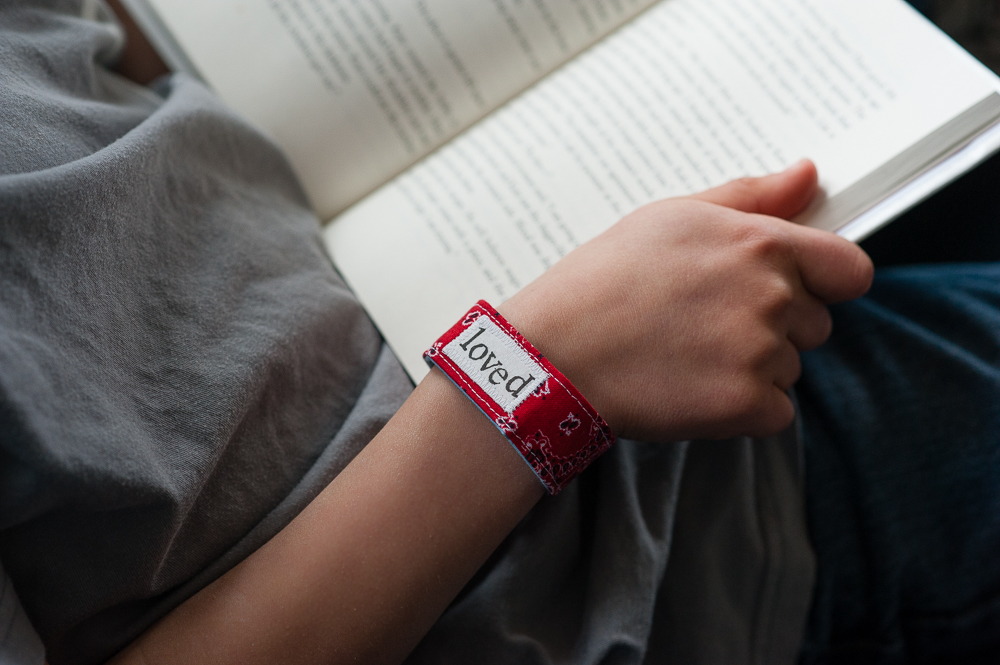 We're showing off our new "kind", "brave" and "loved" Blessing Bands for Kids today. They feature the sentiment "Be kind, be brave, and know that you are loved!" on the interior. I can't think of anything better than kids being reminded that they are loved all day long. That's why we make these bands; they're cute, comfortable bracelets with a powerful message.
I started making our Custom Kid's Blessing Bands after reading this beautiful letter from Glennon Melton of Momastery to her son. The letter tells her son that all she really hopes he'll be in life is KIND and BRAVE. I have read my version of that letter to my children many times and I wanted a way for them to take that reminder out into the world with them.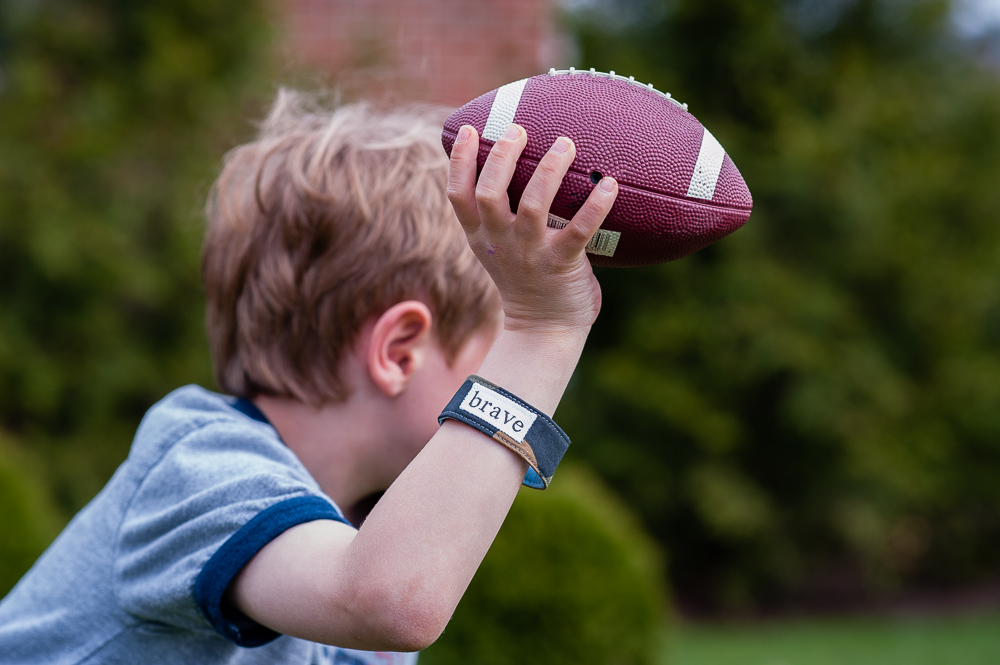 These bands are just right for kids going off to summer camp, trying new summer sports, or just moving through the tricky, awkward, funny and wonder-filled time that is childhood.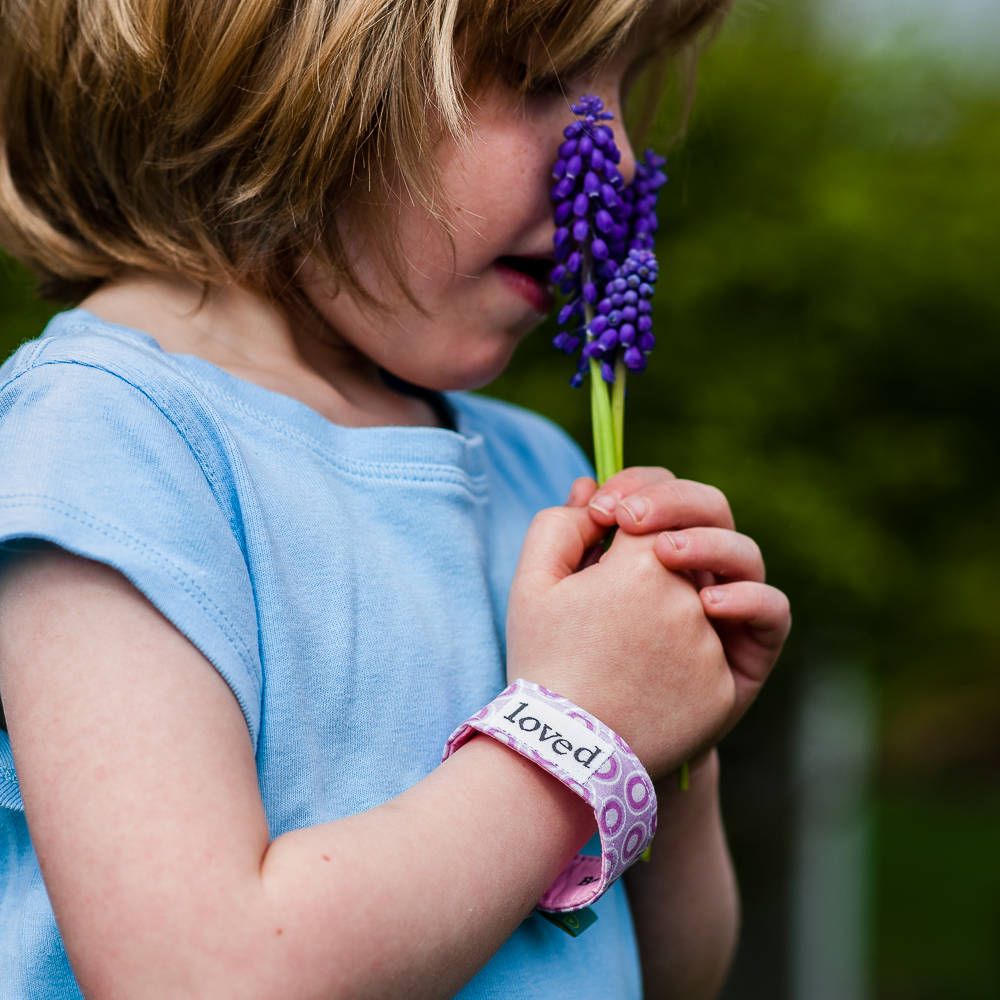 I hope you'll check them out today and consider scooping one up for that brave, kind, little person in your life. When you do, use the code BRAVE2014 for FREE SHIPPING through June 13th.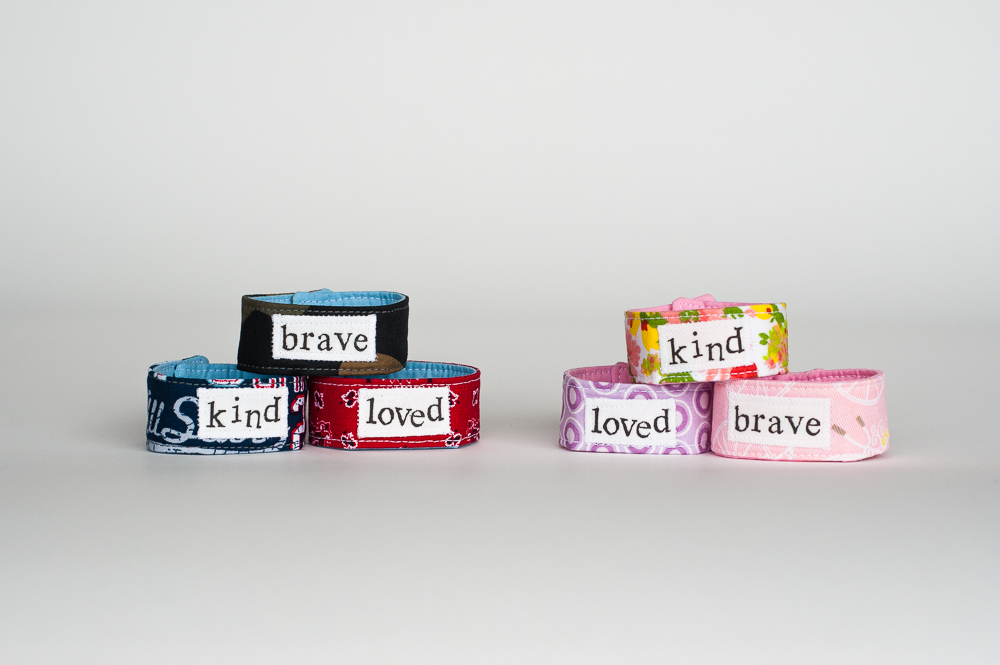 Hug those little people tight, and give yourself a squeeze while you're at it…