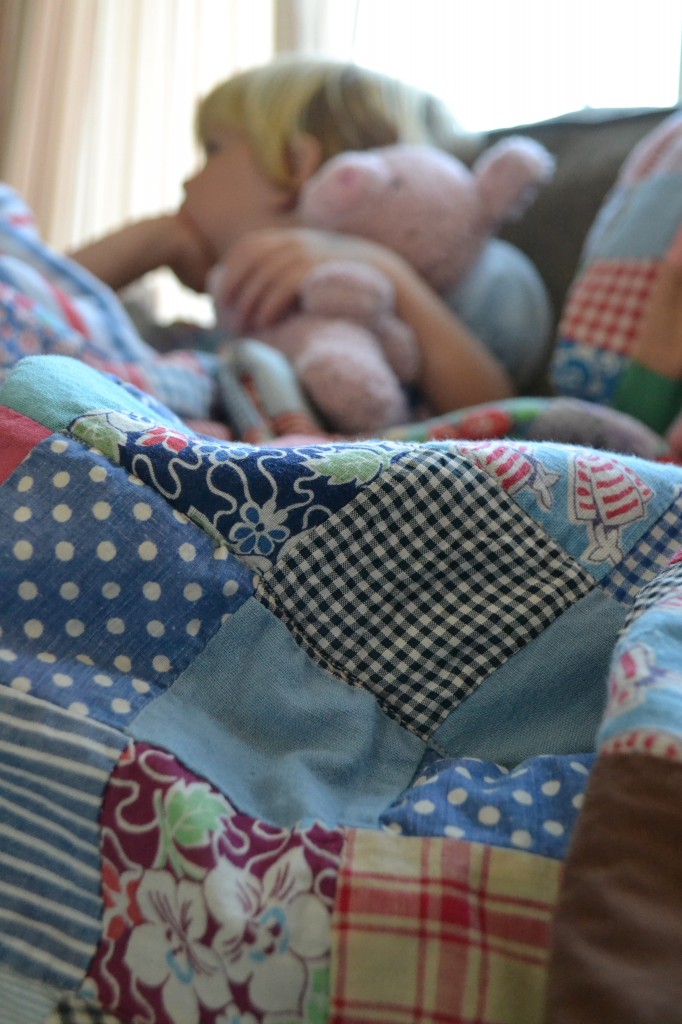 At all times, I have about 30 unfinished projects laying around. I get inspired by something, work on it for a while, and then I slowly lose interest. Even worse, I buy the materials to create something wonderful, then lose steam on the way home from the store. This vintage quilt had been taking up a good chunk of space in my studio for some time. I was feeling frustrated and unsure a few days ago, and sometimes when I feel that way, finishing a long-standing project does the trick to help me feel more focused, accomplished and less…blah.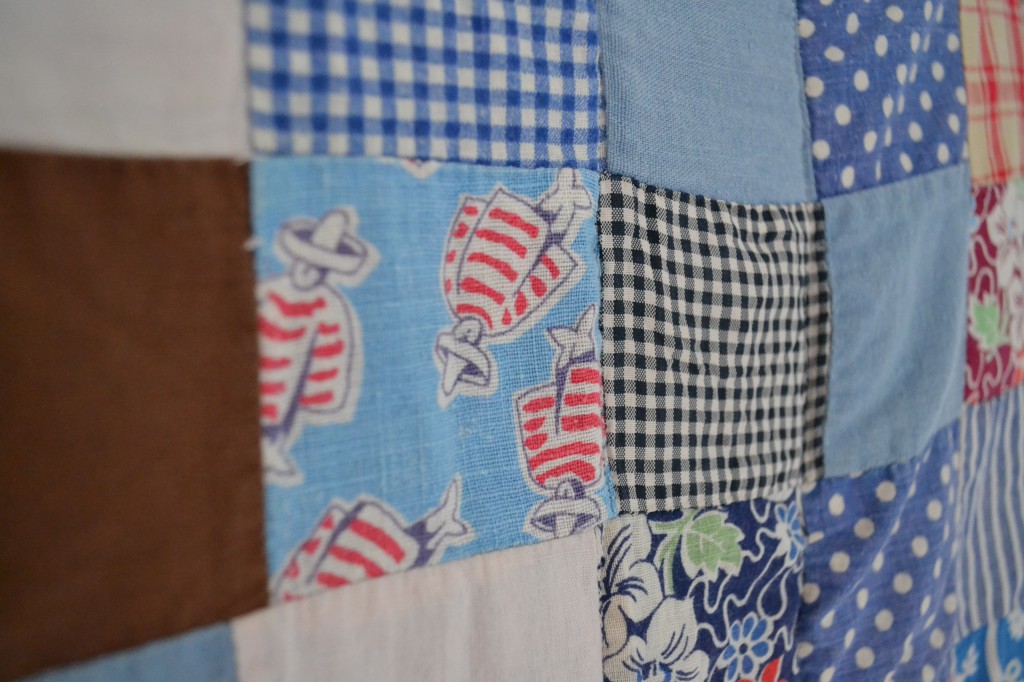 I found this quilt in an out-of-the-way consignment store in north central PA. It was such a mess, the owner didn't even charge me for it. It was well-loved, to say the least. Someone had hand-pieced part of it and someone else finished it by machine. I couldn't resist the colors, the hand-piecing, the crazy retro fabrics, and the fact that someone had spent hours and hours cutting and stitching this by hand.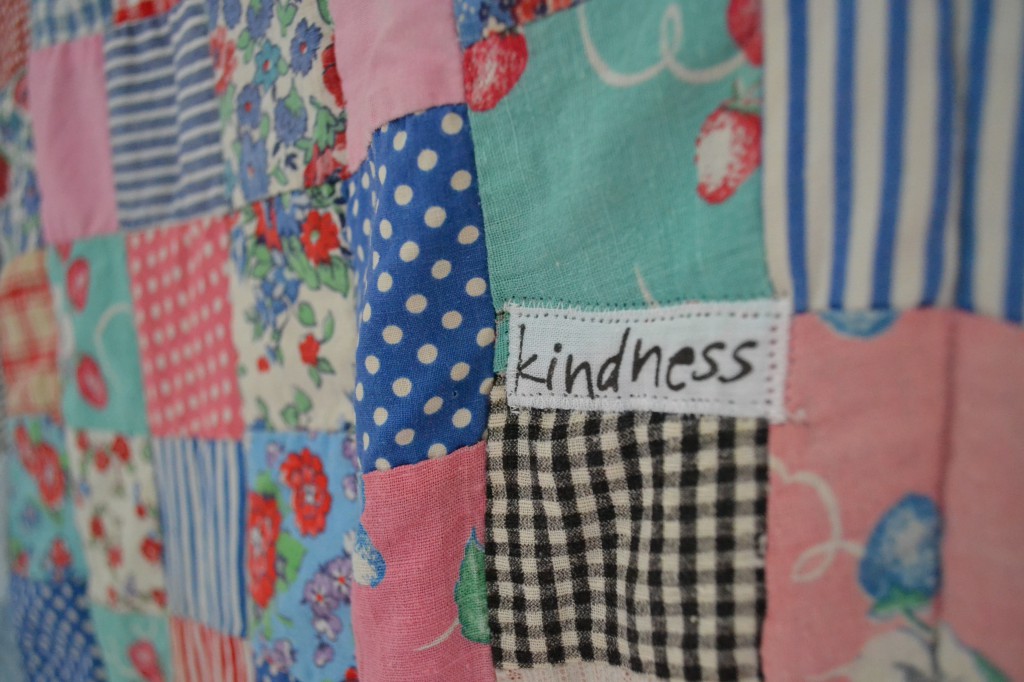 BUT…it also came with gross, balled up batting, lots of holes, and many, many threadbare sections. I removed the old batting, squared it up as best I could, and patched the threadbare holes using my favorite sentiments. I thought this was a fitting tribute to all of the hands that worked on this quilt years before me. As I worked, I wondered about it's story and the story of the women that made it. Did they ever feel frustrated and unsure of themselves? Did they ever struggle with balance in their lives?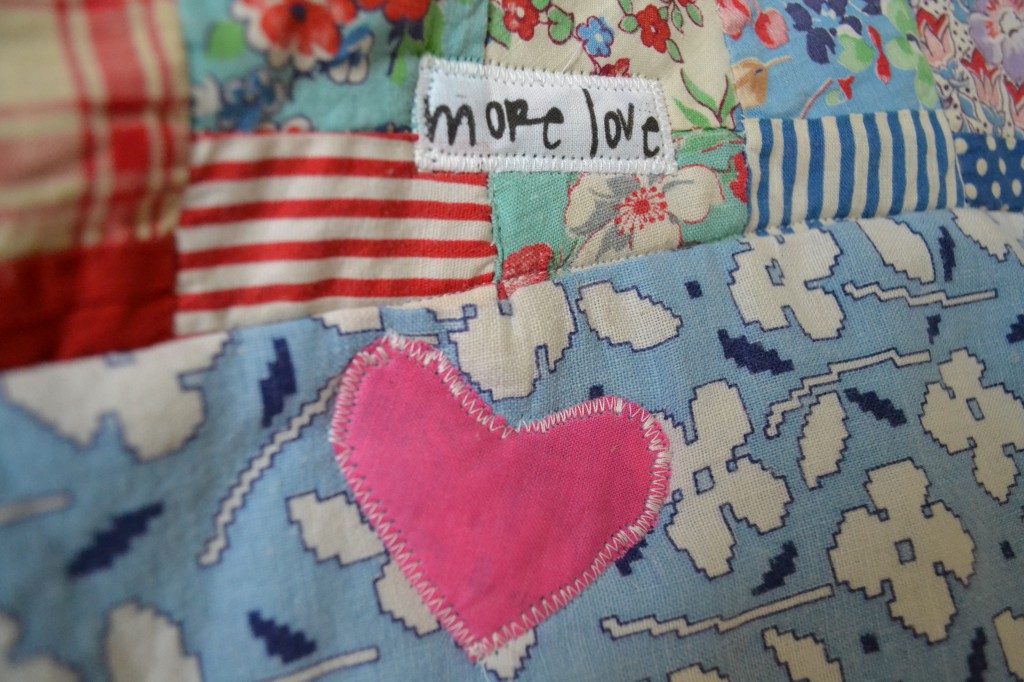 I used a
cool vintage sheet for the backing, machine quilted the blocks and made the binding from the original backing. While I stitched and cut and sewed, I swear I felt all of those hands from the past working with me…happy to see their humble creation given new life.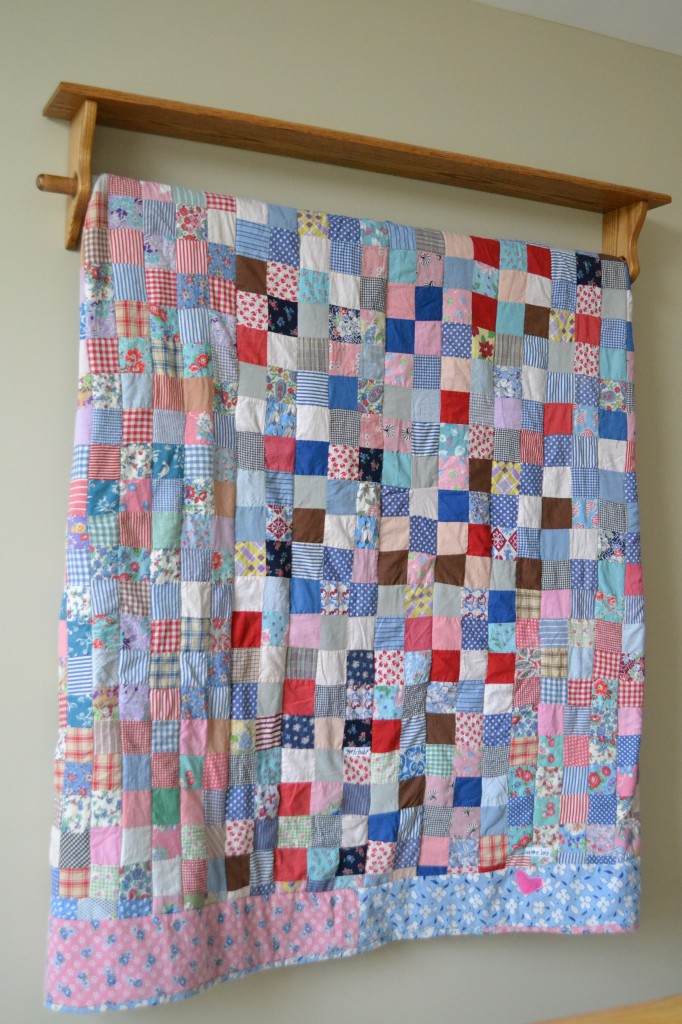 It's now a happy, colorful, not-quite-perfect quilt piled on with lots of loving energy from many hands through the years. I am happy to be part of it's story and to remember that many have gone before me with the same thoughts and feelings…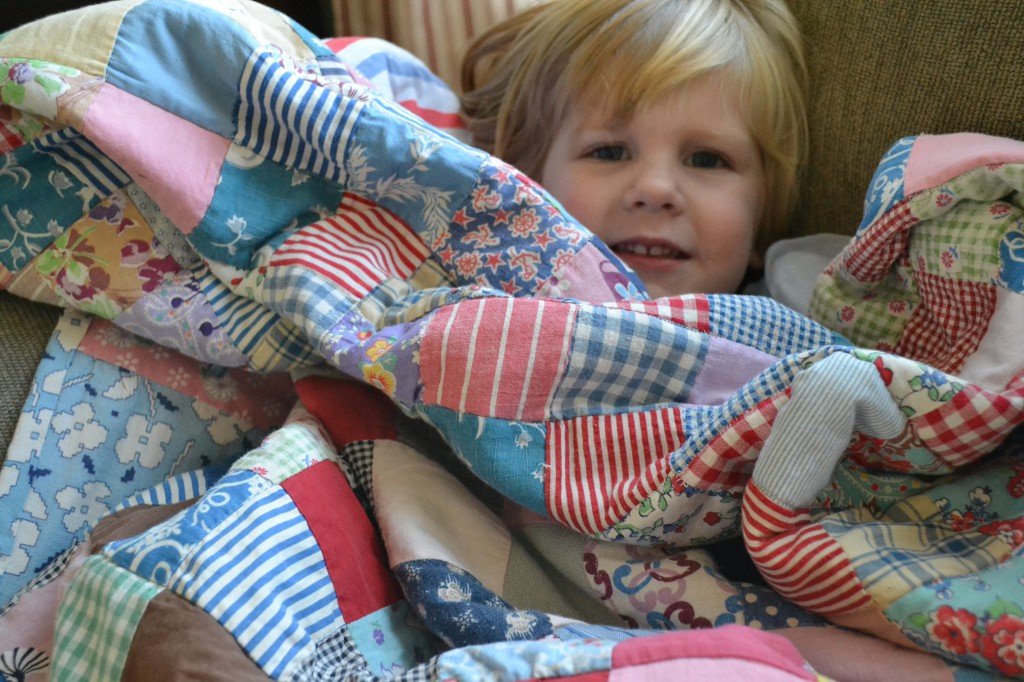 I am also happy this sucker is finished and no longer taking up space in the studio…
Love and light,