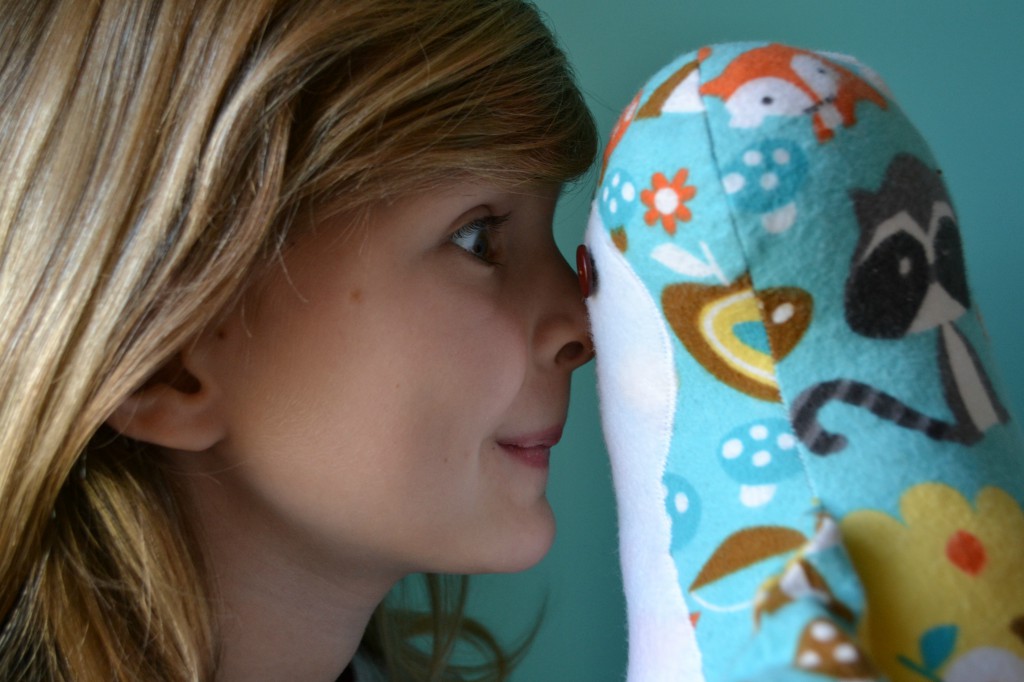 I was thrilled when Virginia of Gingercake asked me to be a part of her Holiday Gift Sewing Series.   I TRY to give handmade gifts whenever I can (try being the operative word).   Life gets busy and sometimes that's easier said than done.
Therein lies the beauty of Gingercake patterns! With their clear, illustrative photos and simple, straightforward instructions, it's easy to start and finish a Gingercake pattern in an evening.  I love starting a project after the kids are asleep and completing it before I go to bed…so rewarding!
This wasn't our first Gingercake project.  I've made the Crayon Folio for my kids and as gifts. We also LOVE the Art Caddy pattern .  I even made the Lola the Owl Bag pattern with one of my sewing classes!.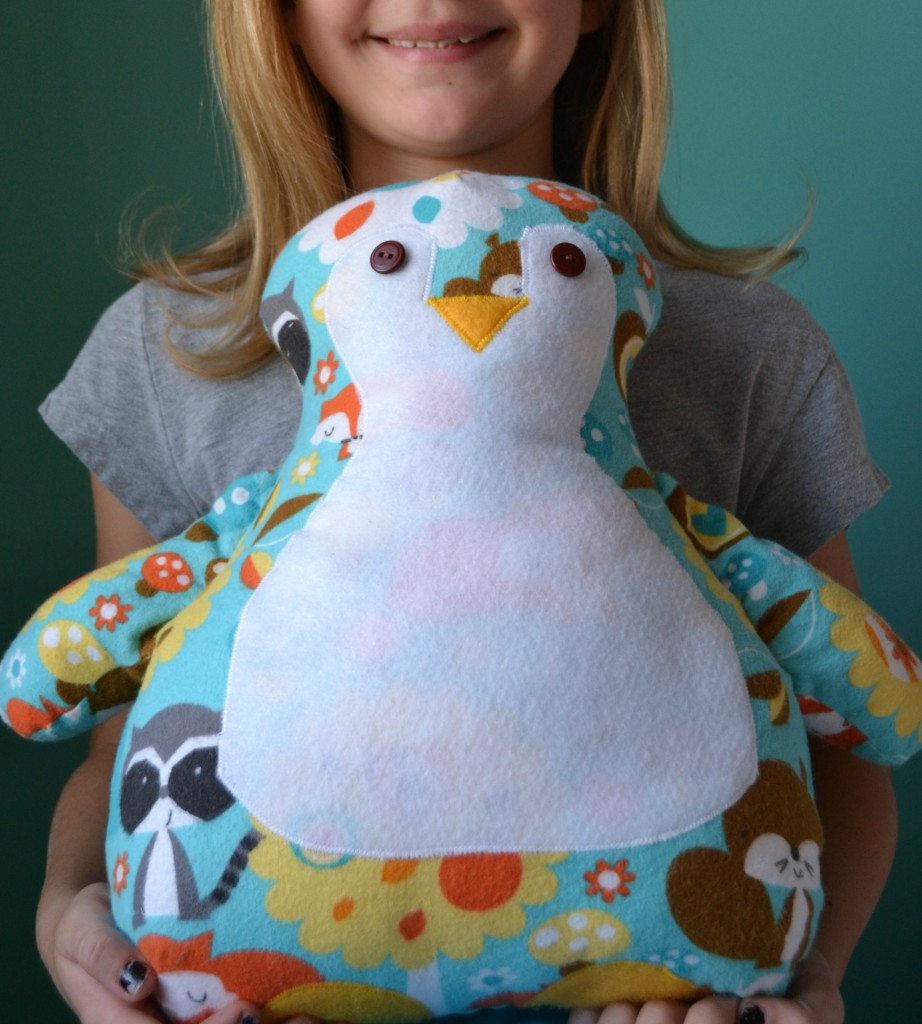 For this series, I chose  Annie's Penguin.  One of our nieces lives in Kodiak, Alaska so I thought the penguin would be polar-perfect for her.   The pattern was easy-to-follow and fun to watch come together.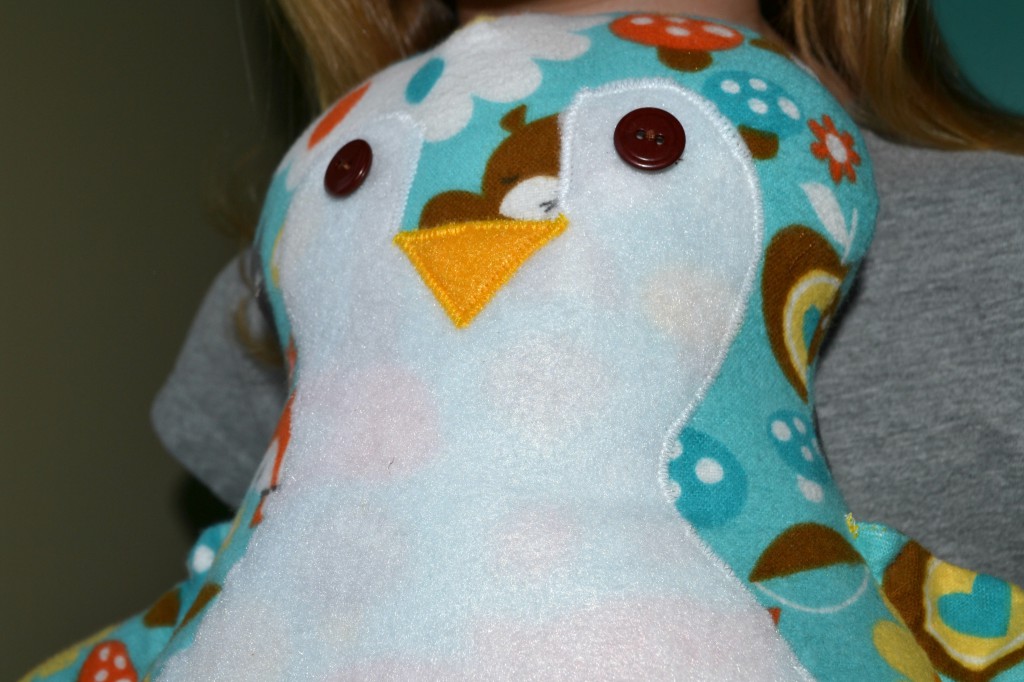 I used a snuggly, whimsical flannel from Jo Ann's and a few vintage buttons for the eyes.  On the back, I added a small pocket for bedtime treasures and stamped then stitched her name for an extra-personal touch.  That's another great feature of Gingercake patterns-there are always recommendations at the end of the patterns for ways to vary the design and add extra interest.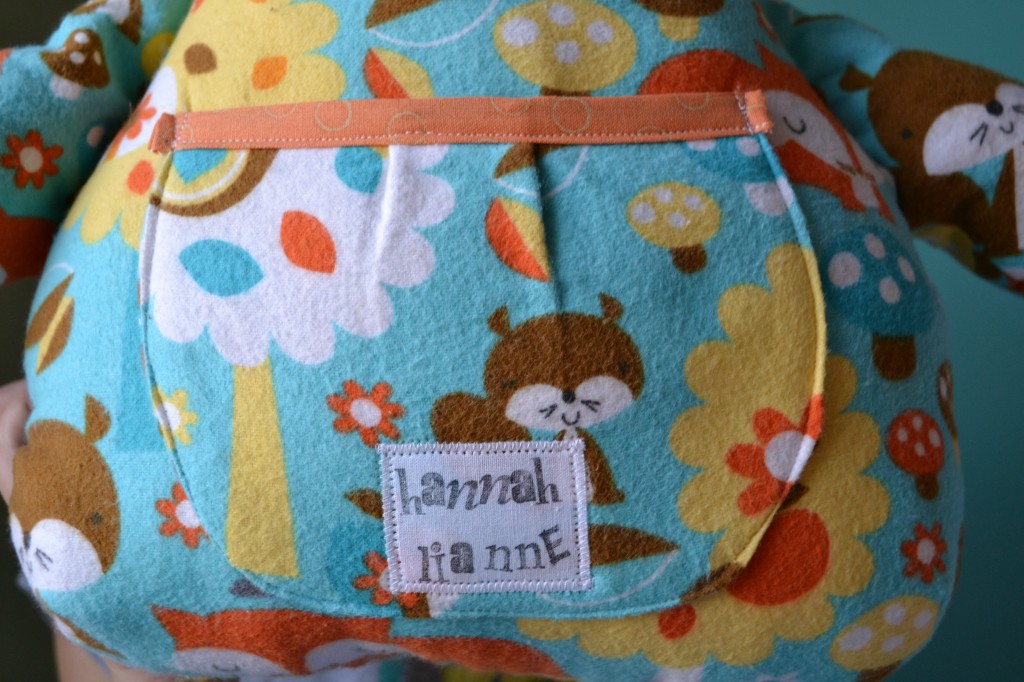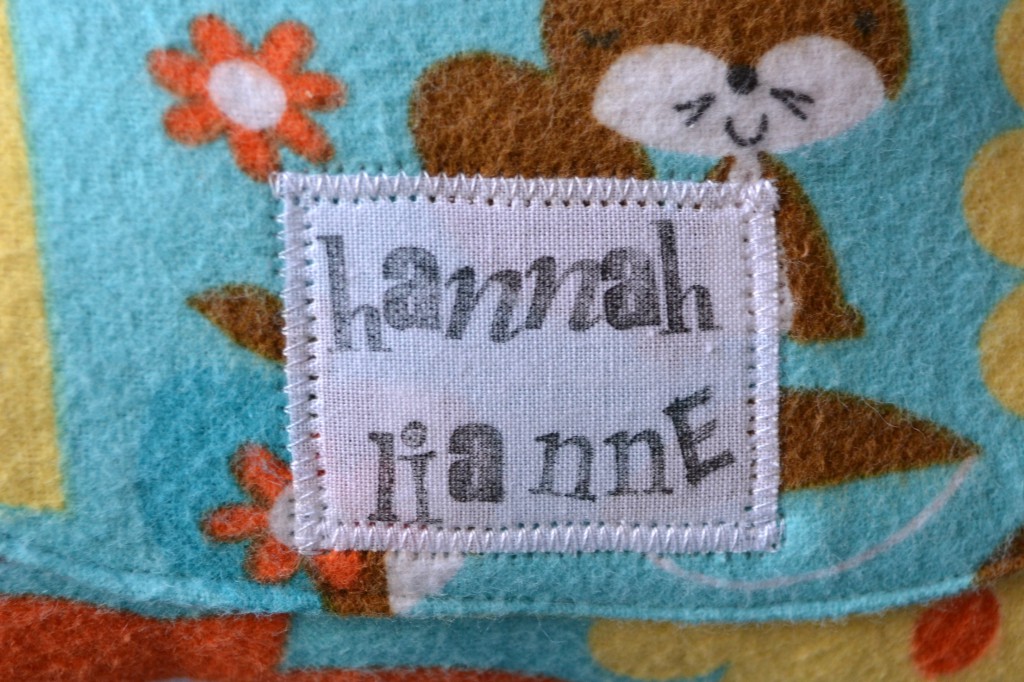 I love the way this little guy turned out and I know our niece will love him too.  It will feel good to give her something special and "mindfully made" from us. 
NOW…for the giveaway!  To win your choice of a Gingercake pattern:
– Just leave a comment on this post telling me which is your favorite Gingercake pattern.
– For additional entries, share this post on social media sites (separate comment for each).
[Competition will close Midnight EST November 14, 2010]
 Good Luck!