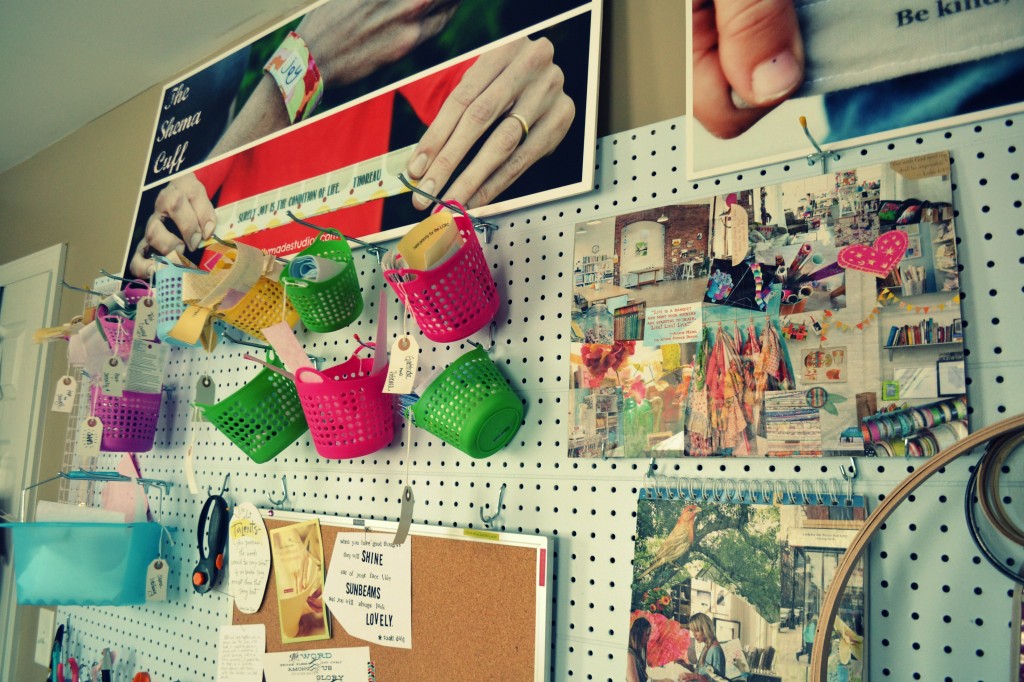 We are creating the winter away over here.  Finding new ways to express love, gratitude and inspiration through fabric and thread and stitches…keeping ourselves warm inside and out.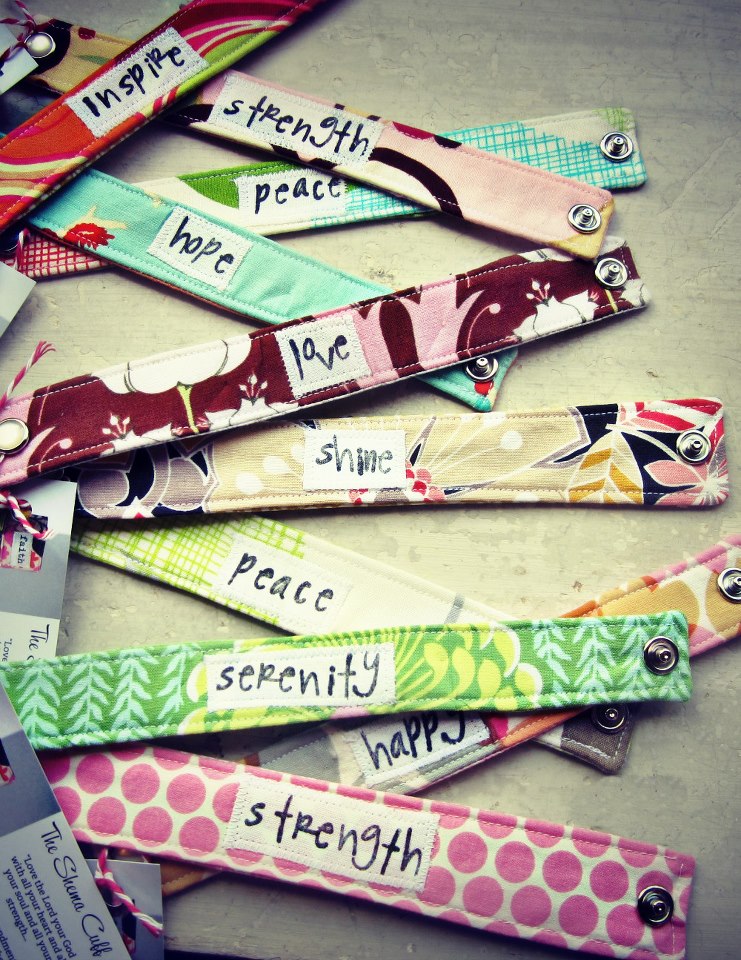 Plenty of fabric cuff bracelets, Shema Cuffs and Custom Kids Cuffs, being created and blessed and sent all over the country, but also lots of new, exciting inspirationals coming soon.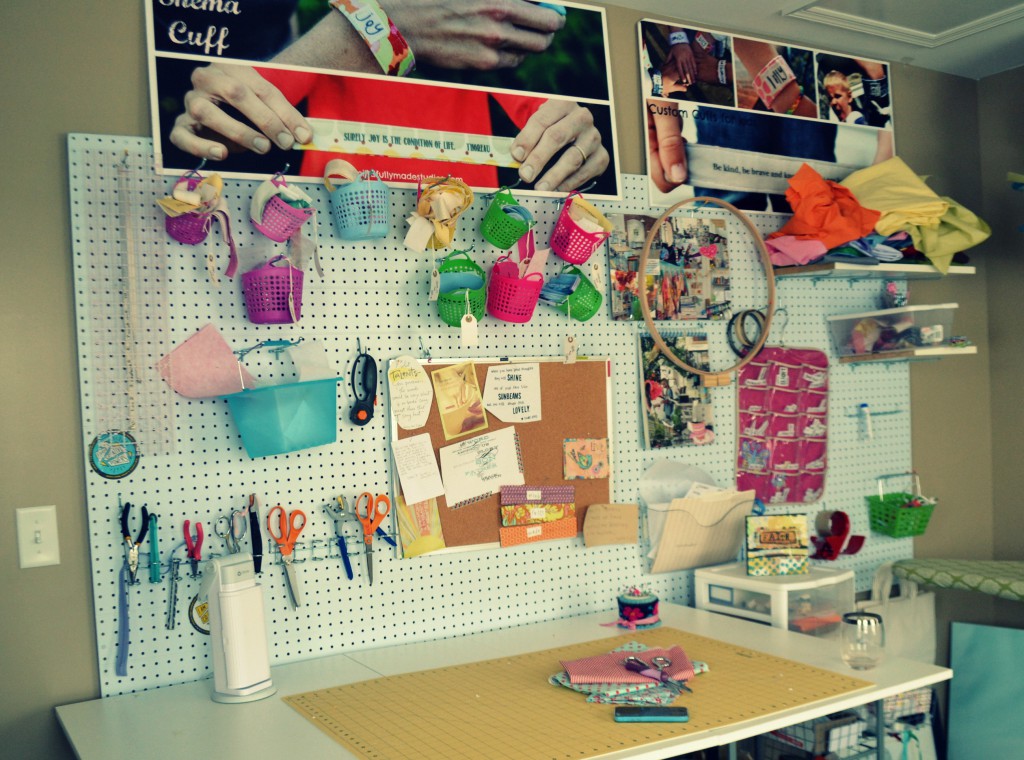 So I've been spending lots of time in my home studio.  While we do some big orders at The Studio at Contempo, most of our first-time-creating is done in this cozy little space down the hall from the chaos of young-family-life. 
I get in here as soon as kids are to school (and often late when they're asleep).   Pandora plays loud (NeedToBreathe or Mumford and Sons, please) and coffee is hot and this room is just SUCH FUN.  Even though there are no pews or priests or hymn books, I fully believe this is sacred space.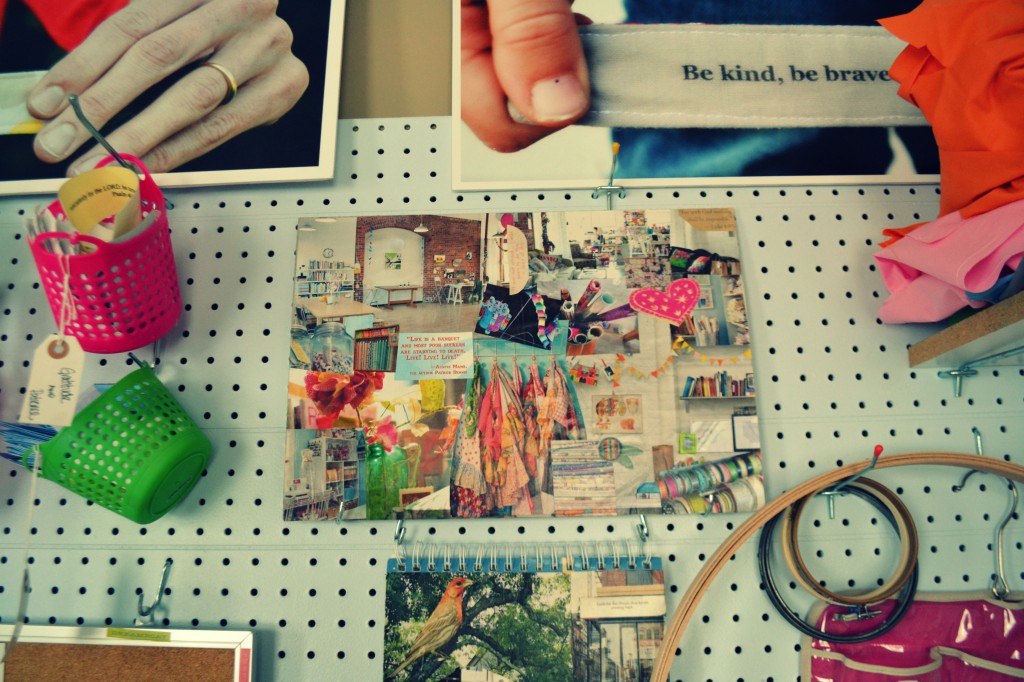 Favorite inspiration boards hang happily; challenging, motivating quotes and passages litter the bulletin boards, the desk, and anywhere else I can put them…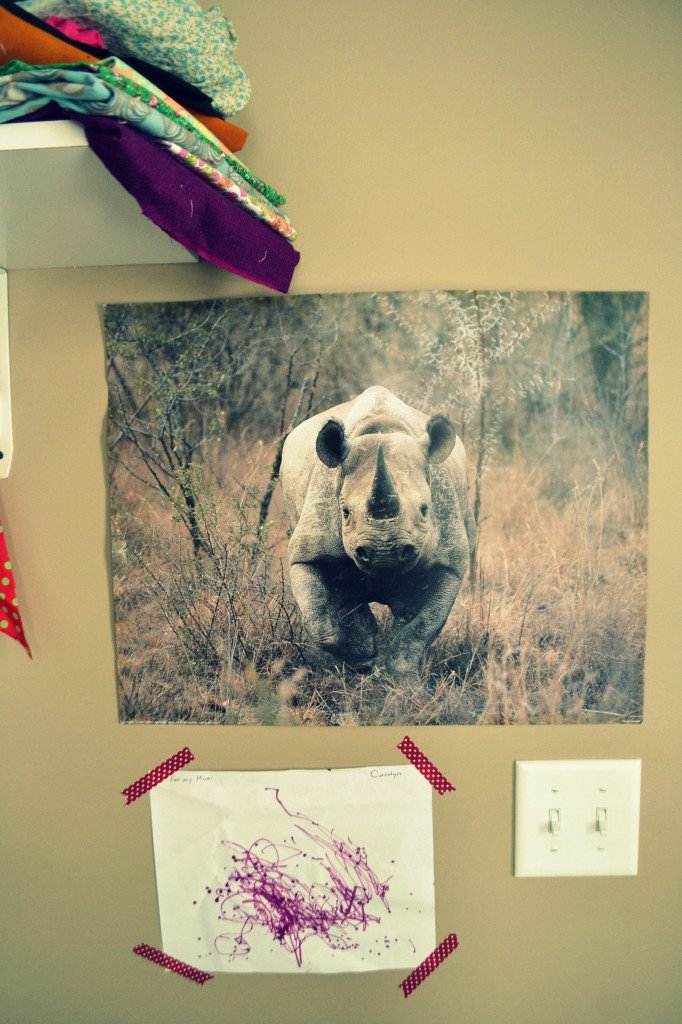 And doesn't every sweet sewing studio need a giant poster of a Rhino?!  It's a gift from my dad and means a lot, along with this study-in-purple from Carolyn.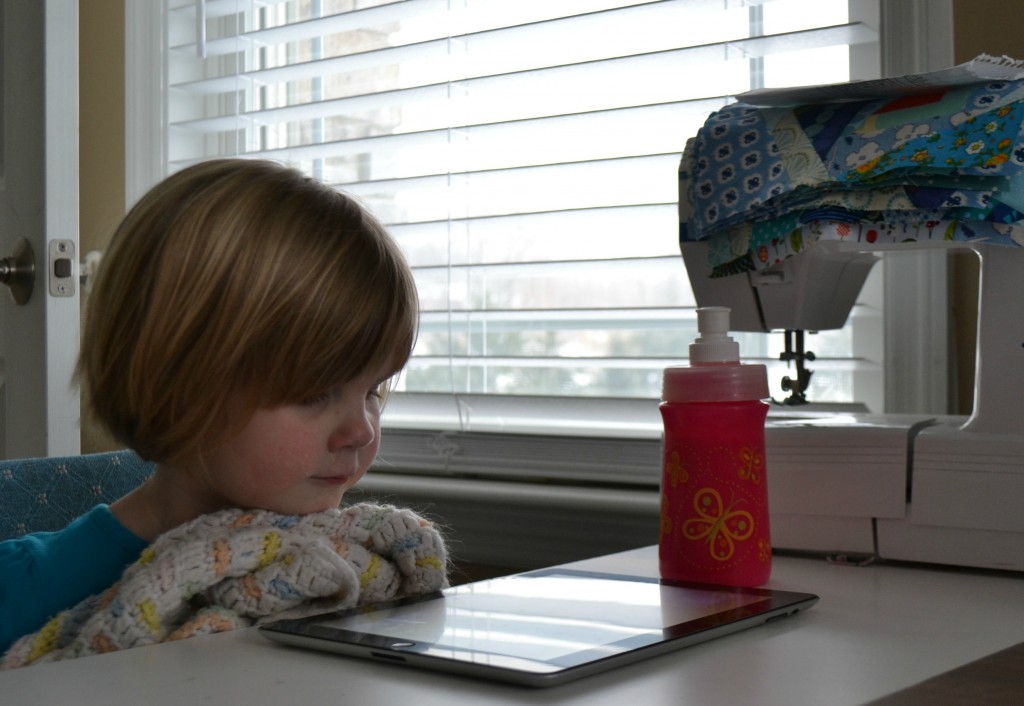 Who is also my favorite post-preschool helper…
I would love to hear about YOUR favorite spaces to create…you can see more of mine on my "Studio Love" Pinterest page. 
Have a beautiful week,