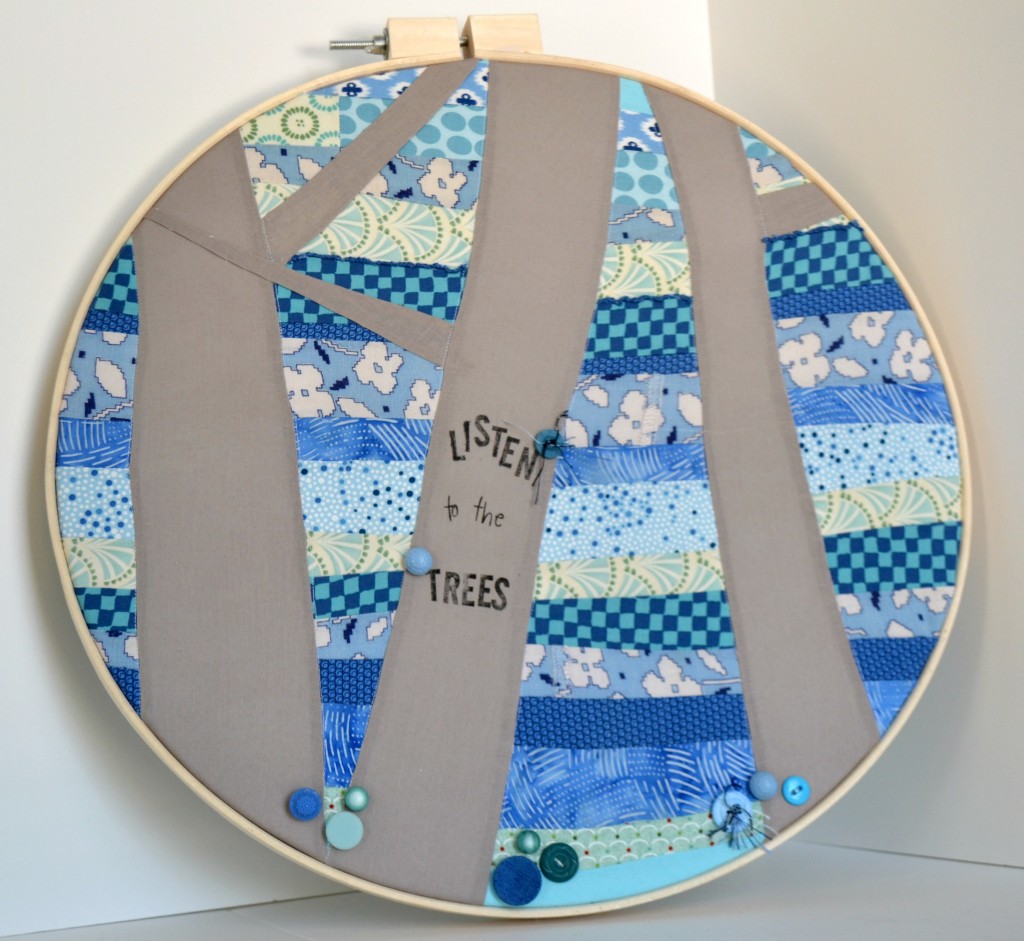 I've been having such FUN creating custom work for special friends over the past few weeks. The above piece is for a favorite local non-profit: Clearwater Conservancy. This group of dedicated individuals works to improve central Pennsylvania through land conservation, water resource protection, and environmental outreach. They are holding a fundraising event next month and "Listen to the Trees" will be auctioned along with many other fabulous art pieces to raise money for the organization.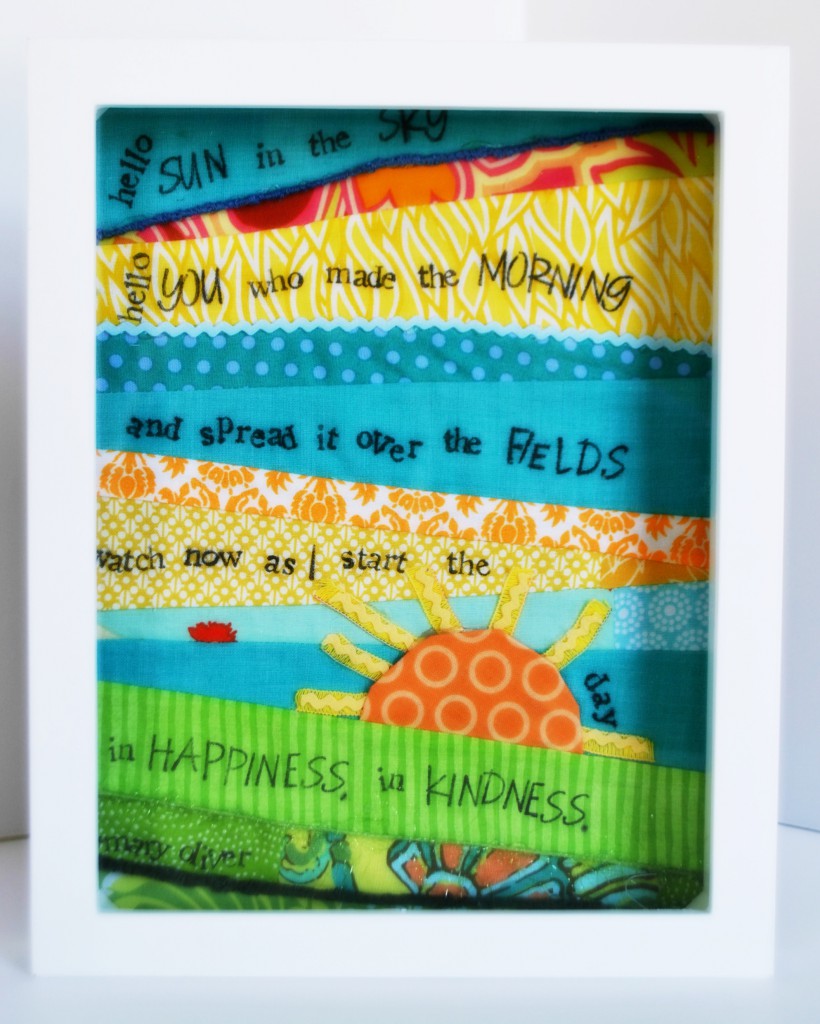 This one is for a gracious, truthful love-in-my-life that needed to be reminded of how much she is treasured. Don't we ALL need to be reminded of that sometimes (all the time?)?!? I love all of Mary Oliver's poetry, but especially this excerpt from "Why I Wake Early". It is a tender, honest, grateful portrait of a new day.
Speaking of gifts, we are sending lots of love and light (via Shema Cuffs) to folks far and wide. Specifically, we sent cuffs to brothers and sisters processing huge change: a lost marriage, a lost child, and lost sobriety. Please hold space for these fellow sojourners and pray for them.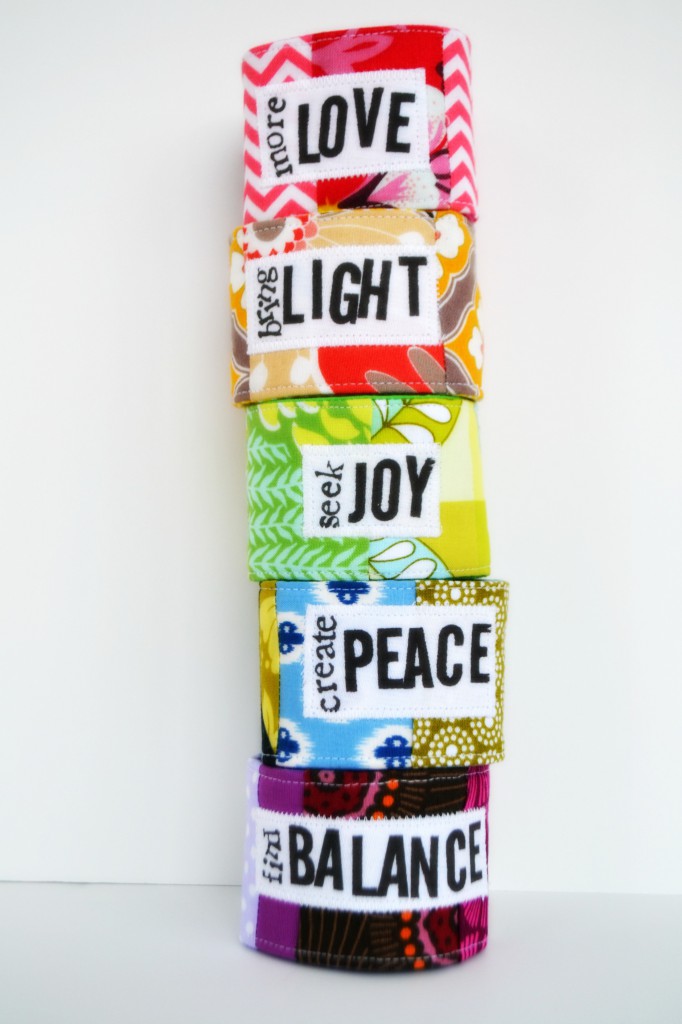 If YOU need a little reminder to continue making 2014 your best year yet, check out our new Wrist Resolutions! They are crazy-bright-patchwork-fun reminders to seek joy, find balance, spread more love, create peace and bring light. They're also 20% off through this Friday when you use the code NEWYEAR at checkout. Who can't use a bold, inspiring accessory when the weather is dreary and the next big holiday is…Groundhog's Day?!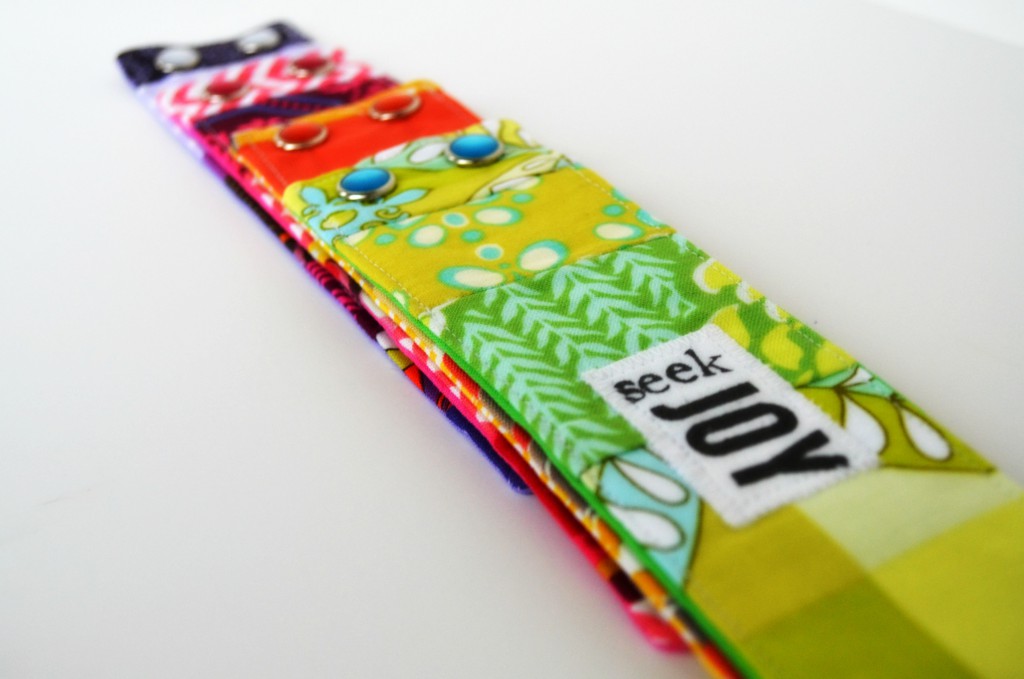 Love and light,