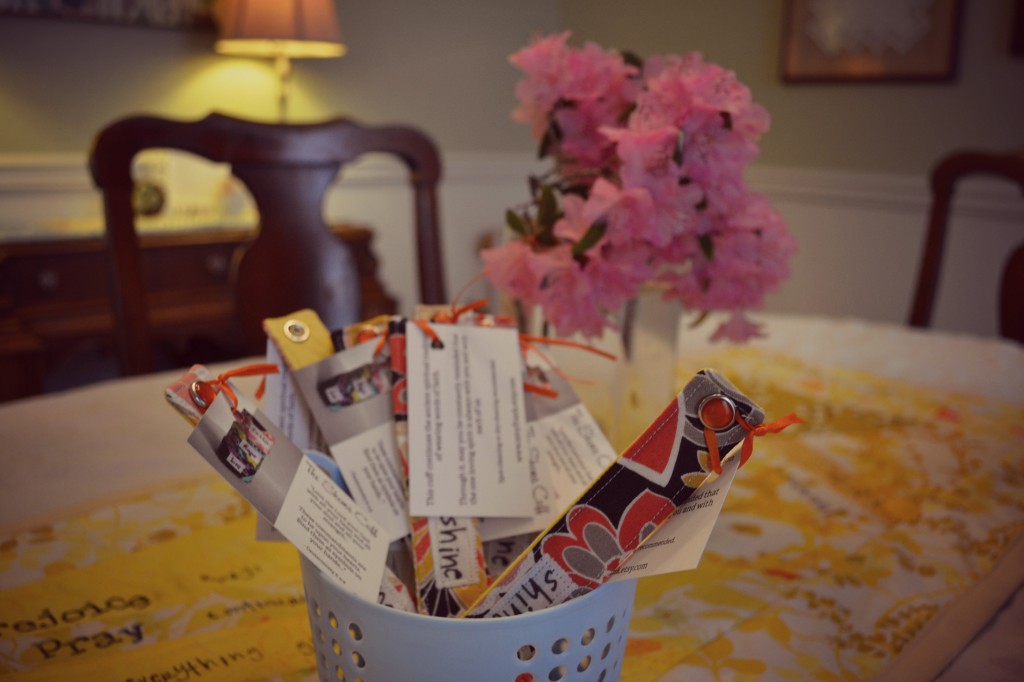 I love this time of year for SO many reasons (really – I do!). I love twinkle lights, Bing Crosby, Christmas cards, It's a Wonderful Life, the kids' ecstatic, impatient waiting; but I especially love the phone calls and emails that start to trickle in about now.
"Amy – I just remembered that I need a gift for ______ and I think she would love something you made. Did I mention I need it for tomorrow?! Can I stop by to look at what you have?"
I love drop-ins anytime, but especially around the holidays.
So they come, sometimes alone, often in twos and threes. We put cuffs and other lovelies out on the dining room table and – as kids and a bouncy yellow lab whiz by – they look for just the right thing for someone on their list. I try to always have peppermint tea and a comfy chair on hand for linger-ers.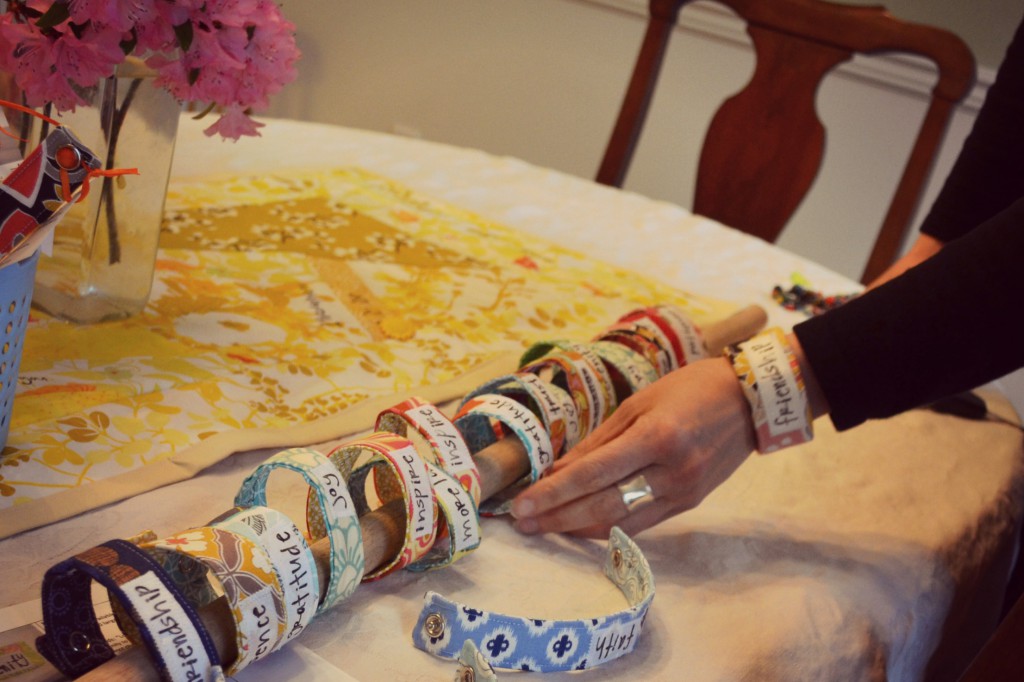 This funny little market provides a chance to connect in a sometimes hectic, hurried season. It feels old-fashioned and meaningful and real…and it makes me deeply happy.
If you're still interested in purchasing Mindfully Made Studios products as Christmas gifts, there's still time – even if you don't live in my neighborhood. I am taking Christmas orders until December 15th. Be sure to use the code
KIDCUFFS to receive free shipping on our custom cuffs for kids.
Peace to you, friend.