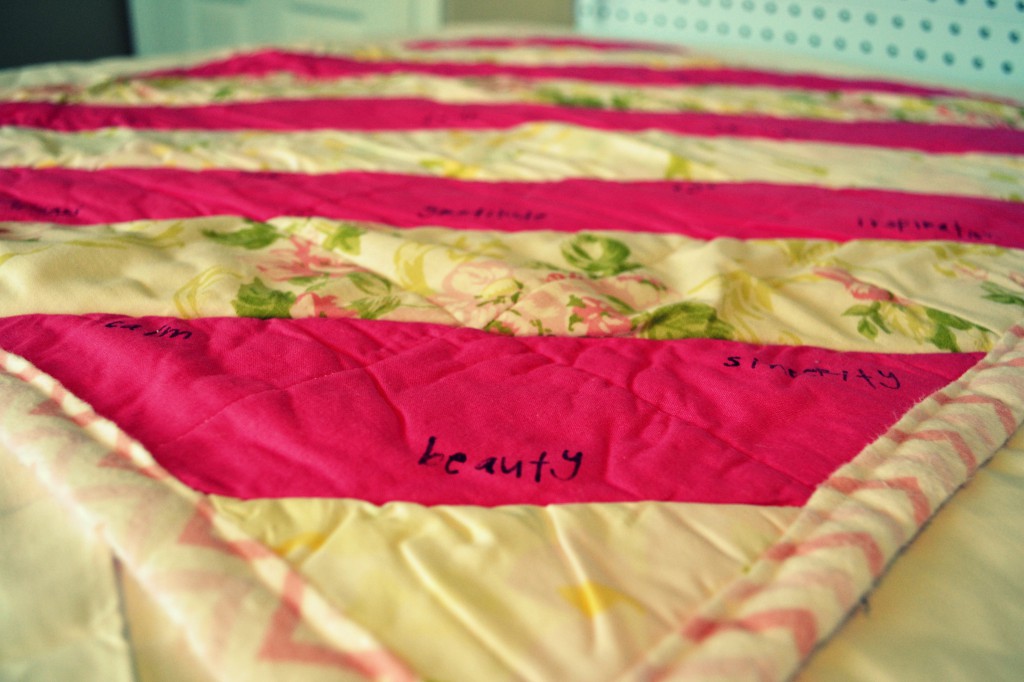 We had a new baby yesterday!
Well…Jeremy and I didn't have a new baby (whew!), but two of our close friends did…a beautiful baby girl.  We couldn't be more happy for this little girl's parents, who navigated their ships through some rough waters before they found each other.  I love a happy ending and a bright new beginning.  I also love welcoming a new little person into our larger, loving community.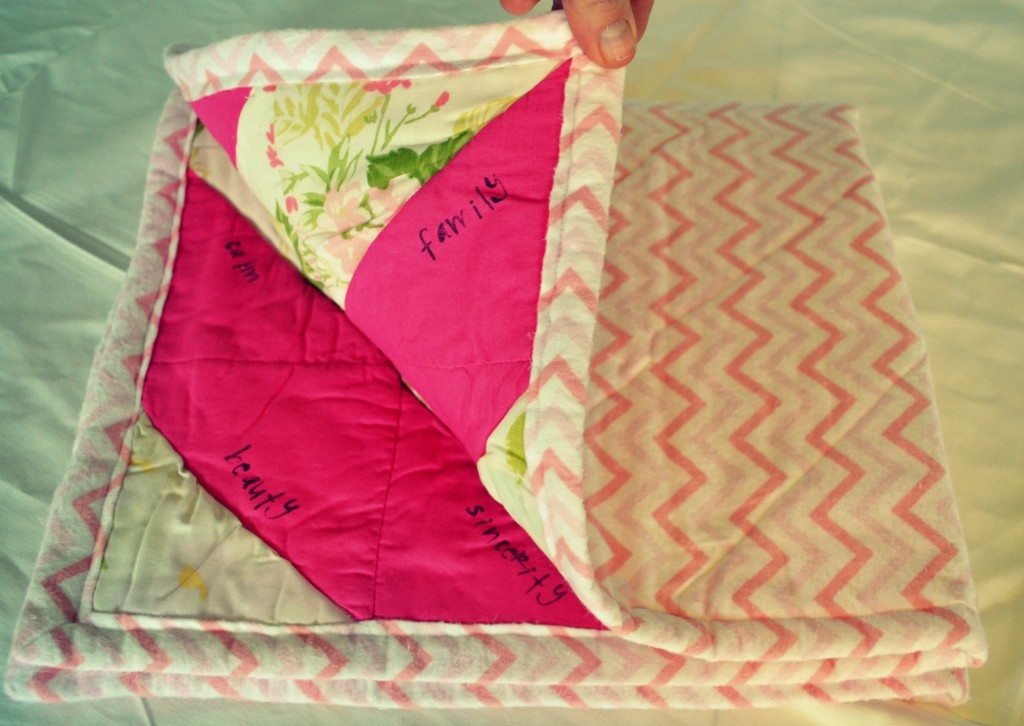 I made this simple striped baby blanket using this fabulous (and easy) tutorial.  I gathered a few of my favorite vintage prints, a bold, bright pink and a soft flannel chevron print for the backing.  Now, for my favorite part, I stamped a blessing – a virtue or quality that we hope for this baby girl – on every block of this quilt.  There is something beautiful about a baby sleeping under or playing on a blanket layered with good wishes and blessings. Really, this is what we are doing when we make a gift for another person, right?  We are quite literally putting our love for them in a physical form…the blessings just make that a little more tangible here.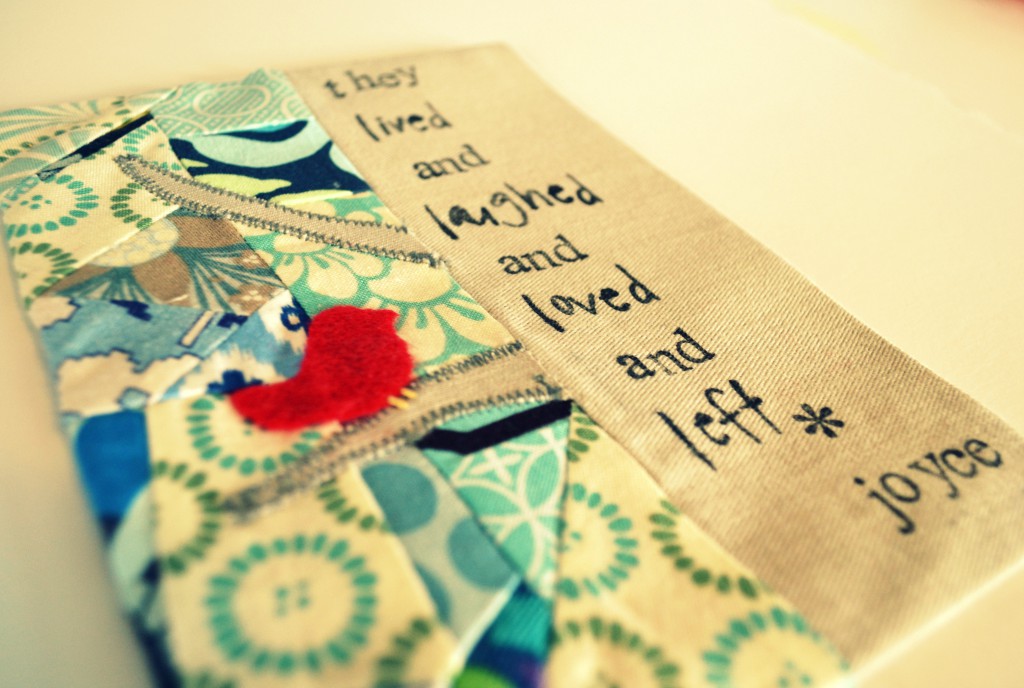 We also had a friend lose her father last week, and while he was sick for some time, the shock and sadness of his loss is bearing down on her right now.  I crafted this wall hanging for her with one of my favorite James Joyce quotes: "They lived and loved and laughed and left.".  I love James Joyce; probably because he was a raised in a nutty Irish-Catholic family like me, but also because of his very genuine, wholehearted depictions of the real.  We are praying for healing and comfort for my friend and for her family.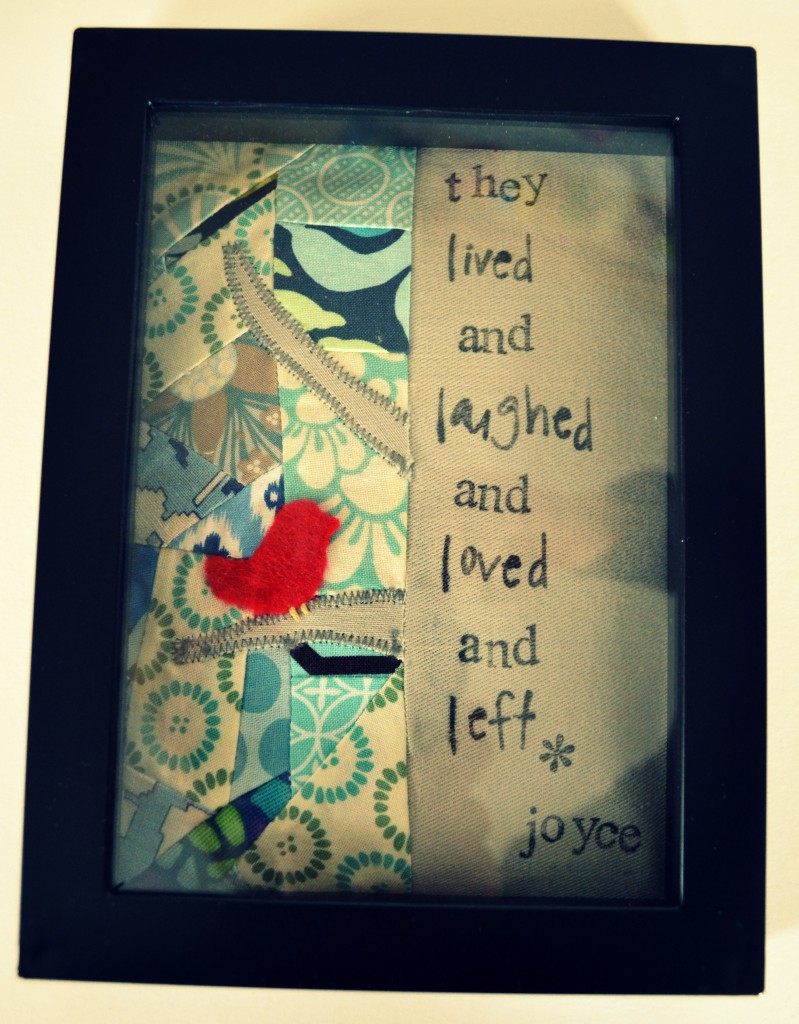 So there it is, friends.  Coming and going – living and loving.  It's ALL just so, so heart-breaking-ly beautiful isn't it?
Have a great weekend with those YOU love,