About
Mindfully Made Studios creates thoughtful, inspiring accessories for women and children. These beautiful, functional items are intended to delight, comfort and inspire their users.
Our signature product is The Blessing Band©. These bright, bold fabric bracelets feature a mantra or focus word on the exterior and a related inspirational passage on the interior. They are intended colorful reminders to live with of peace, presence and purpose.
You can find our Blessing Bands and other thoughtful, inspiring goods here and at shops, boutiques and yoga studios throughout the United States and Canada.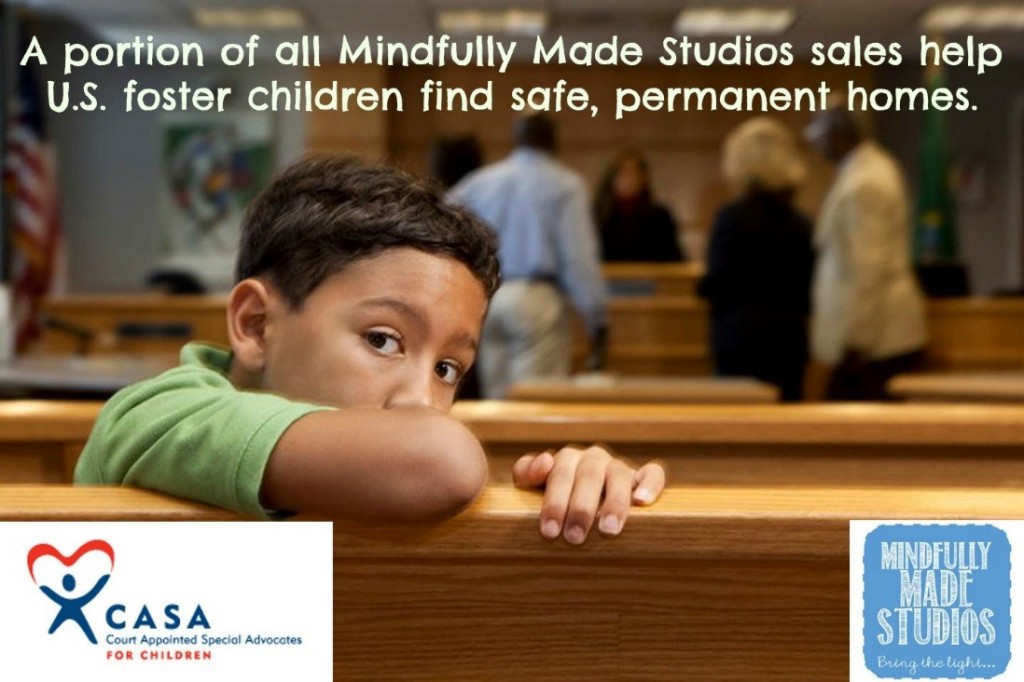 Through our work and our outreach, we hope to help others wake up to the love, wonder and beauty all around them. We regularly donates cuffs to women struggling with difficult life situations and a portion of all Mindfully Made Studios sales helps U.S. foster children find safe and loving homes.